My Big Ride '17
---
After a bit of thought, not much planning other than scheduling time off work, I decided to revisit the same part of the country I rode last year. I'm concentrating more on Northern CA, OR and WA, or so I think. Either way. 19 days just out wandering around.
Left the Phoenix area this past Wed, 4-19. Nothing to exciting, up AZ 87, back way into Flagstaff, lunch w/ a buddy, onto Kingman by way of Rt 66 for the night to have dinner w/ the kids.
Off the 260: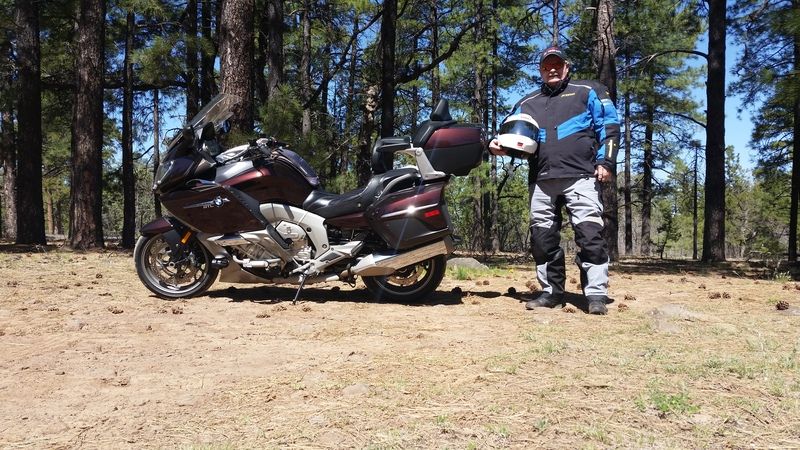 So the 1st day was uneventful.
And not so sure about these Road Smart 3 from Dunlop...
Leave Kingman, trying to figure out how to avoid Las Vegas or Death Valley..so anyway, while I'm thinking about it I end up passing through Searchlight, yeahhh, guess I'm going to Vegas.
While "cruising" up the 95...I get the brilliant idea to go get out Nelson NV...hmmm..well at least I can now say I've been there..another tourist trap..however..I did get a view of the Colorado River from the NV side..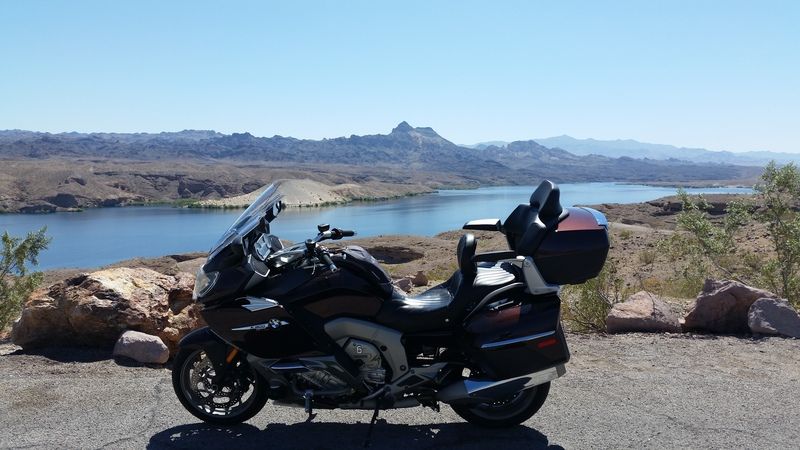 and on the way out along NV 165, I made a friend..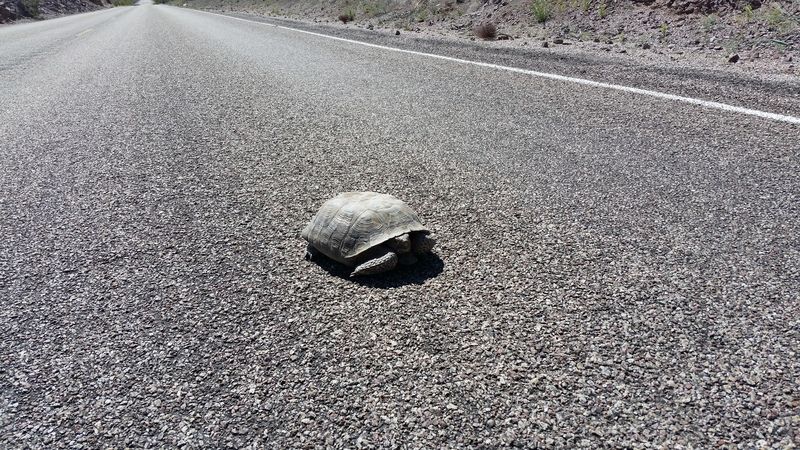 Little dude was making his way across the road. I stopped to get a pic or 5 and make sure he made it before one of the tour busses flatten him..
Sent from my SM-G900V using Tapatalk
---
'13 K1600 GTL
Vegas, we'll it's Vegas. Not a fan. Decided to check out Valley of Fire.
Ummmm $8 to go see a lake that is beyond over used, ride a awesome road out w/ a stupid speed limit..I'll stop w/ saying, 1st / last.
On to UT.


Sent from my SM-G900V using Tapatalk
---
'13 K1600 GTL
Senior Member
Join Date: Sep 2012
Location: Avondale, Arizona
Posts: 1,854
Another good trip. Have fun.
---
Tim C
2016 K1600 GTL
Matte Ocean Blue
"Why is it that those that know the least, know it the loudest?"
Custom built side case protection/tipover bars
Get yours now, Ask me how!
http://www.k1600forum.com/forum/bmw-...over-bars.html
Junior Member
Join Date: Jun 2016
Location: Vegas
Posts: 29
Enjoy!
---
2014 K1600 GTL Exclusive
2004 R1150RT Police
2017 Tundra TRD 4x4
I made it through Vegas and Valley of Fire. I guess at this point I'm heading to UT. I have always wanted to ride the back way into St George UT. I wasn't entirely sold on it as I like the AZ stip section of I-15 as well. Stopped in Mesqite for some gas. Guy pulls up in a pick-up, compliments the bike. We have some small talk. He tells me I-15 is closed ahaed due to an accident. Well, makes my choice easy. Up through Littlefield AZ I go. Excellent road, easy to ride...umm...fast..
I'm still in gotta go mode so I don't get any poics
. Well, one thing leads to another, actually one road leads to another and I end up skirting along the north side of St George UT. Next thing you know I'm on UT 18 heading north, figuring I'll come into Cedar City UT from the west.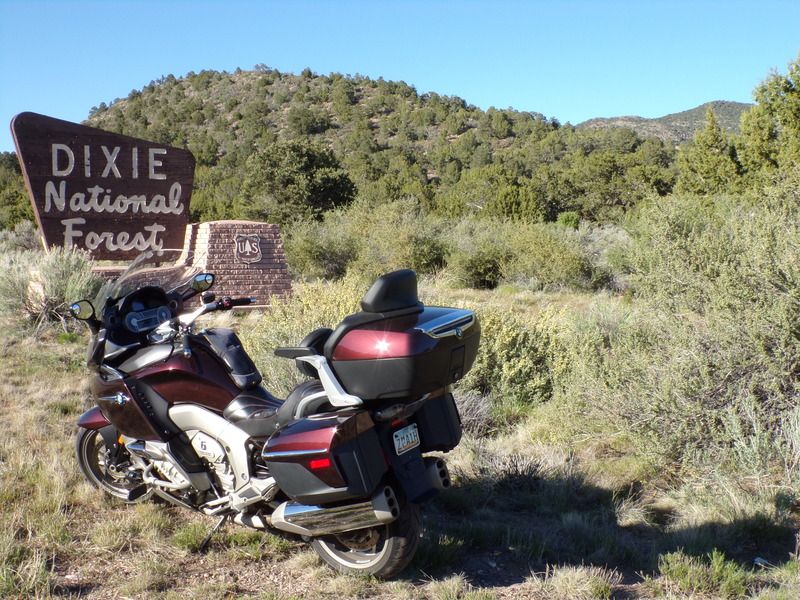 After a bit, I come into Enterprise UT. Little bitty place, kind of remote, I kind of like it. I decide to gas up at the local I think 1 and only gas station. I see a motel. Ask around, sure call so and so and she will be right down. So I call so and so and sure enough she's right there in short order. $40, spotless clean room...SCORE!! As I'm checking in we get talking about my ride and that I'm just out wandering around. It's a bit on the early side for me to be shutting down at 1600 and she must have picked up on that. She starts telling me about this reservoir just outside odf town to the west. I find my way out to it: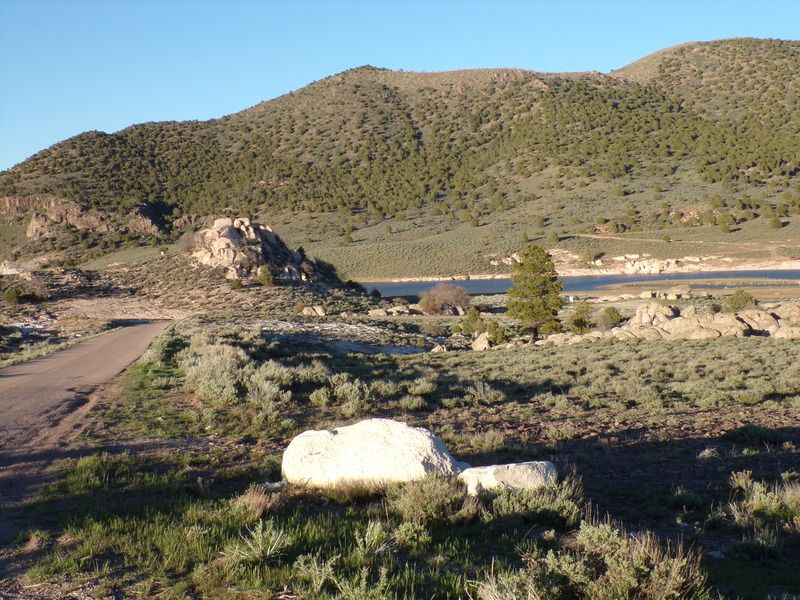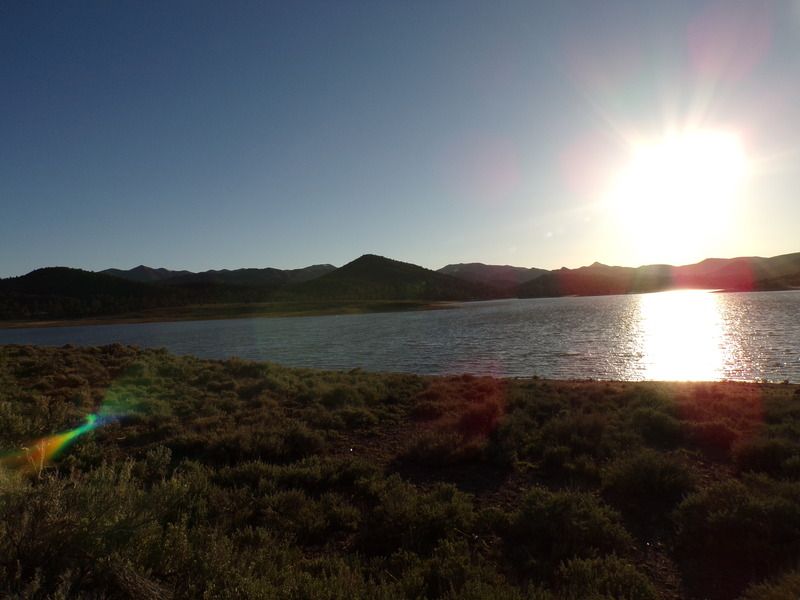 ---
'13 K1600 GTL
The reservoir is a nice little slice of high desert paradise that the locals didn't have to tell me about. I thought it was pretty cool she shared it w/ me. Come back into town not thinking much about anything. Pulled up to a restraunt, set my helmet on the table, step up to the counter to order, This sweet young lady comes out from the grill area and at 1st was a bit timid. She finally apoligizes and says they stop serving at 2000. My 1st thought was it's only 1915, then I look at her clock and realize the time change. Oh well, restraunt #2 it is. Wasn't to bad.
Study my Butler Map briefly and google the route I want to take out to the west before I go to bed. I get up w/ a plan to head directly west on UT 219 out of Enterprise. A few miles after the reservoir turn off...ummm...I should have studied more than briefly..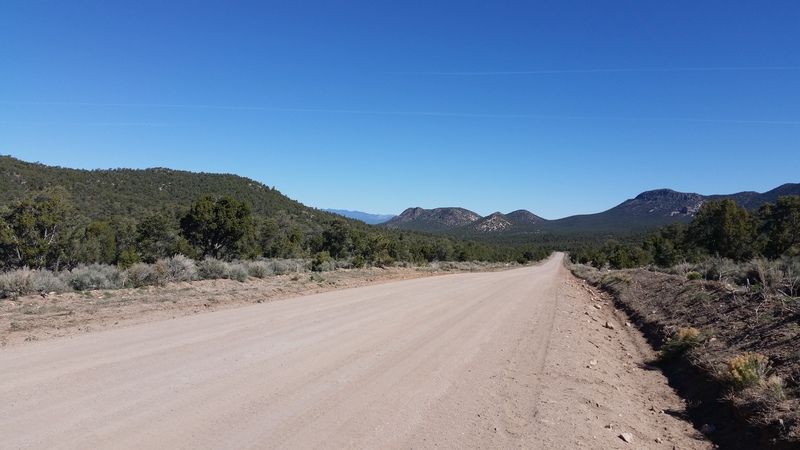 Soooo...I decided to start my GS aspriations a bit early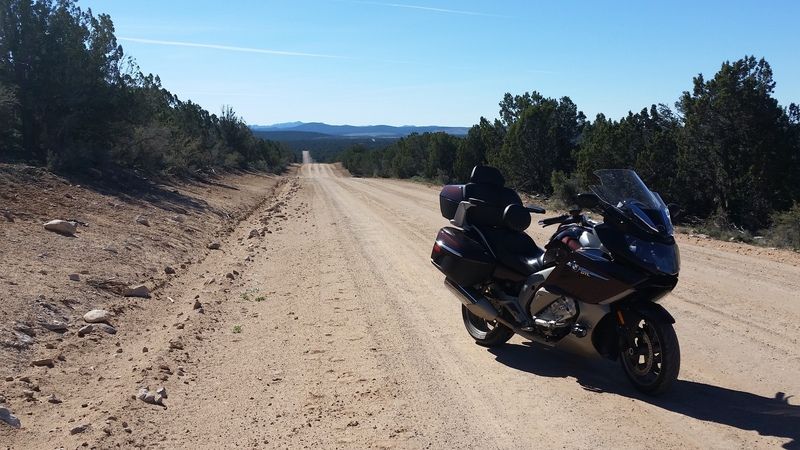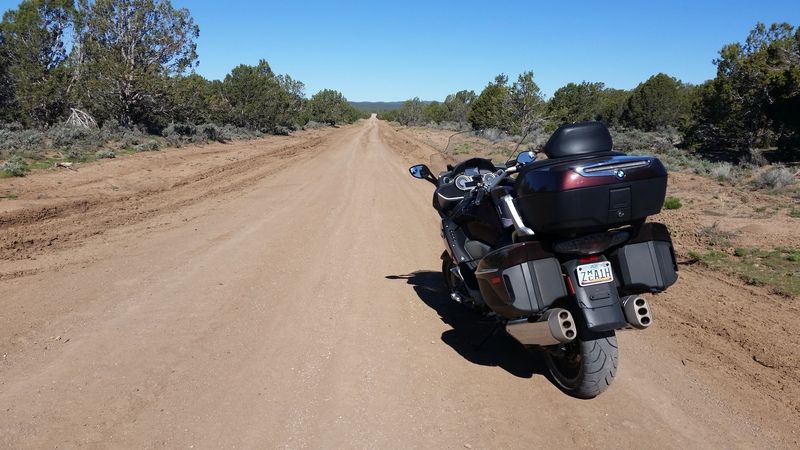 ---
'13 K1600 GTL
So...20-25 miles of dirt, baby play by any GS riders view, but a huge step for me. I "used" to automatically turn around when it came to dirt. I feel way more confident with this bike than any other prior, spent a fair amount of time working my low speed riding and getting an actual feel for this one. Took the days weather as well as the past weeks weather into consideration and went for it. Dropped air in the tires about 10 psi, set suspension to stupid soft and took my time. 2 hours worth. Worth every minute. Didn't drop the bike, didn't get stupid and get myself hurt, had an amazing time. And no, I still did not like the Dunlop RS 3
.
At the end of the dirt airing everything back up w/ my $10 Harbor Freight special thatv has served me well going into 2 years, off the power point that took me all of 5 minutes to fish the wires for: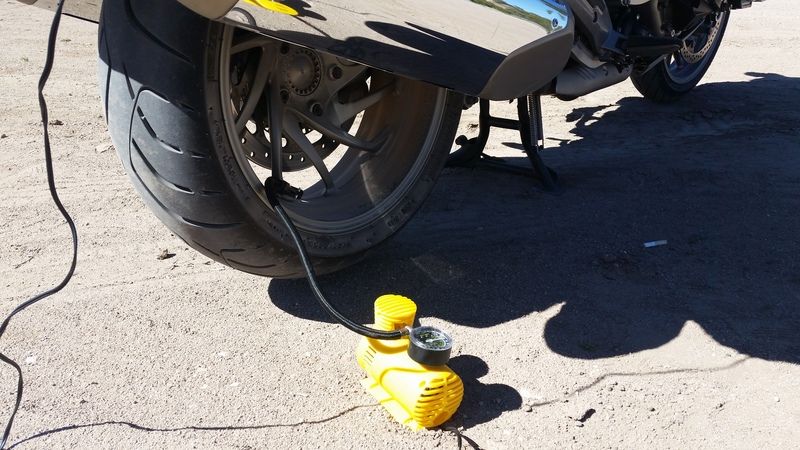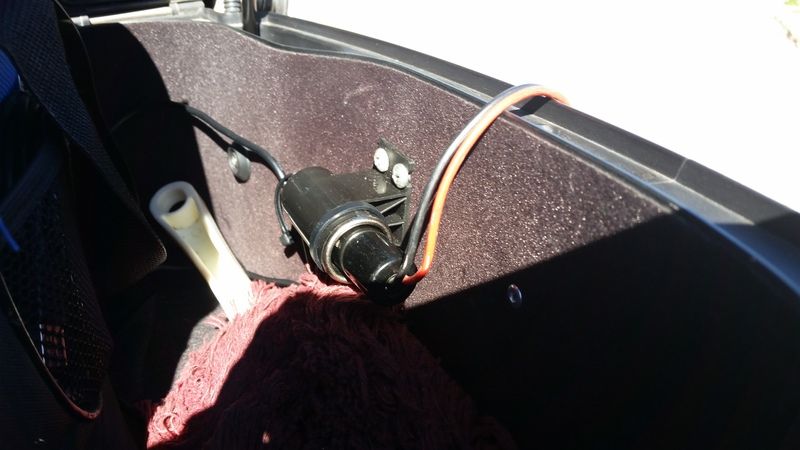 ---
'13 K1600 GTL
Senior Member
Join Date: Jun 2012
Location: Paulden, AZ (in the Prescott area)
Posts: 3,294
It sounds like you are having a good time being one with the world.
---
2012 Mineral Silver GTL
1975 Daytona Orange R90S
IBA#9293 BMWRA#41092 BMWMOA#185857
I find the pavement at NV 319, west to US 93, north at a high rate of gas consumtion to Ely NV, turn left in Ely NV, US 50 alllllllllll the way across to Fallon NV (also at a high rate of gas consumtion). Done for the day.
---
'13 K1600 GTL
Posting Rules

You may not post new threads

You may not post replies

You may not post attachments

You may not edit your posts

---

HTML code is Off

---