Some pictures of my install of a Slingshot Racing gas cap onto my 2019 K1600BGA. Applies to any 2017+ K1600 model.
First and worst part is tupperware removal. Only the center tank panel requires removal, I'm doing other farkles, so I stripped it naked.
Once the gas cap is exposed, remove the white electrical connector for the gas lid latch, if your bike is RKE. Pull off the 2 7mm vacuum recovery lines. Then remove the 6 screws holding it in.
Here is the stock cap removed, and the SSRacing one sitting in it's place.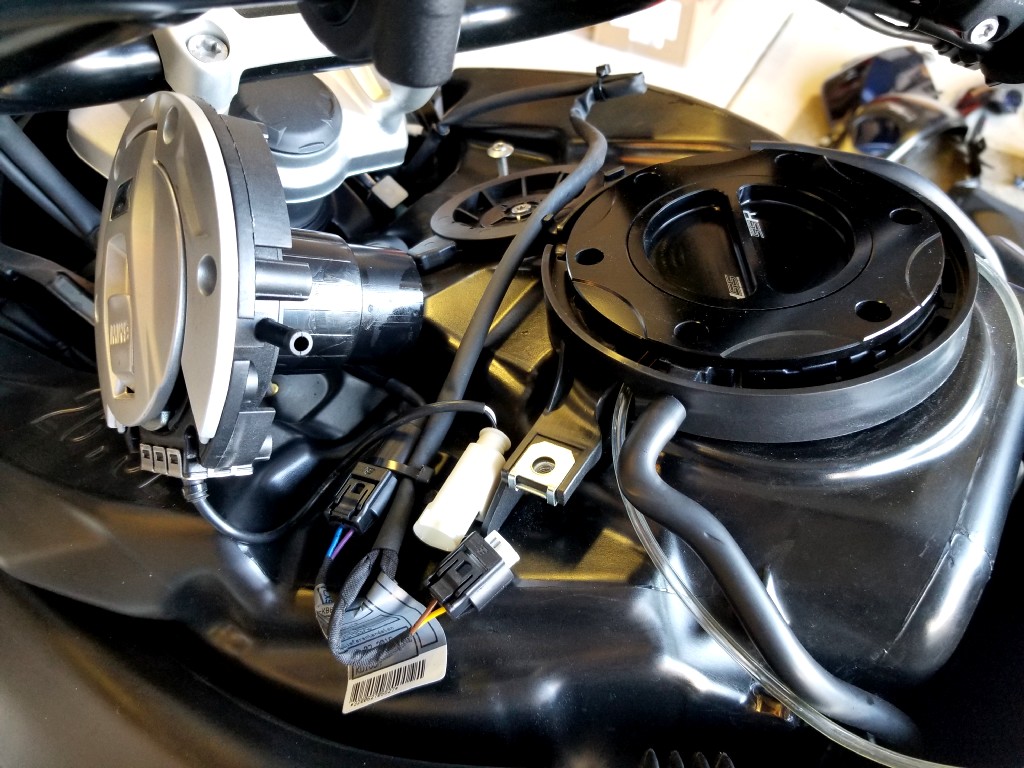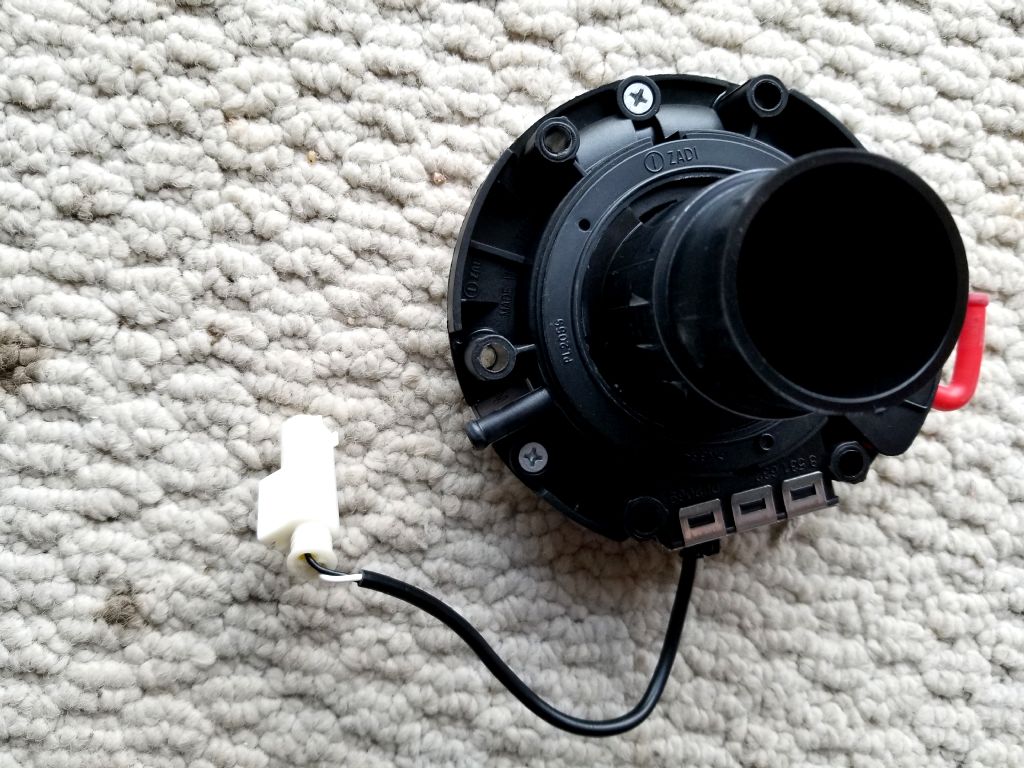 Note that the stock cap has a "neck" that inserts into the tank with a flat gasket at the top. The SSRacing cap does not. It sits flush on the lip of the tank and uses an O-ring to seal against the lip. The instructions make a big deal about applying the supplied grease on the O-ring to get a good seal.
Also note that the cap has a 7mm (1/4") red vacuum fitting for vapor recovery. And a black fitting on the opposite side. More on that later.
This plastic ring is re-used with the new cap. It has nuts that hold the tank panels on. It also routes the vapor recovery lines. Then note the orientation of the ring vs the press fit nuts in the tank itself.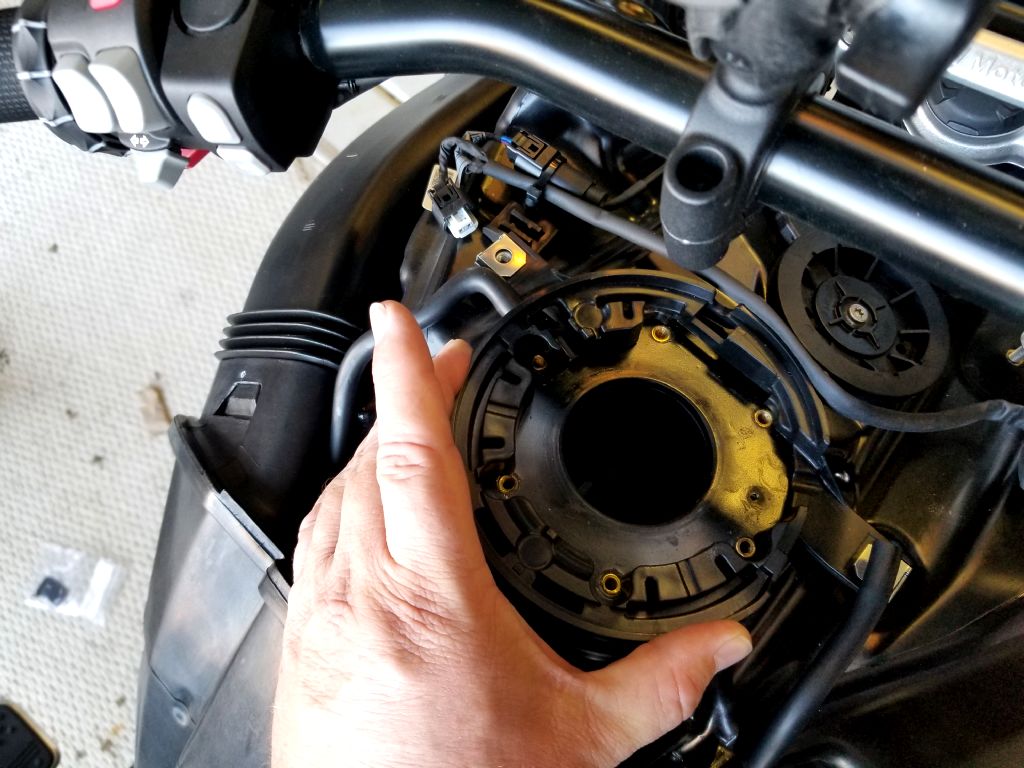 The SSRacing cap has 2 vent lines with 1/8" clear plastic tubing. To make these mate well with the 7mm vacuum lines, I first applied a couple of layers of 1/4" heat shrink tubing to the clear line, then on the last layer of heat shrink tube, I inserted a 1/4" vacuum splice fitting. Once the tubing is shrunk, it provides a very good seal.
I cut the 1/8" clear and 7mm vacuum lines to position the splice close to the cap where it will be easy to service in the future.
Then, align the vacuum lines to exit in the original positions, lube up the O-ring, and screw the cap down.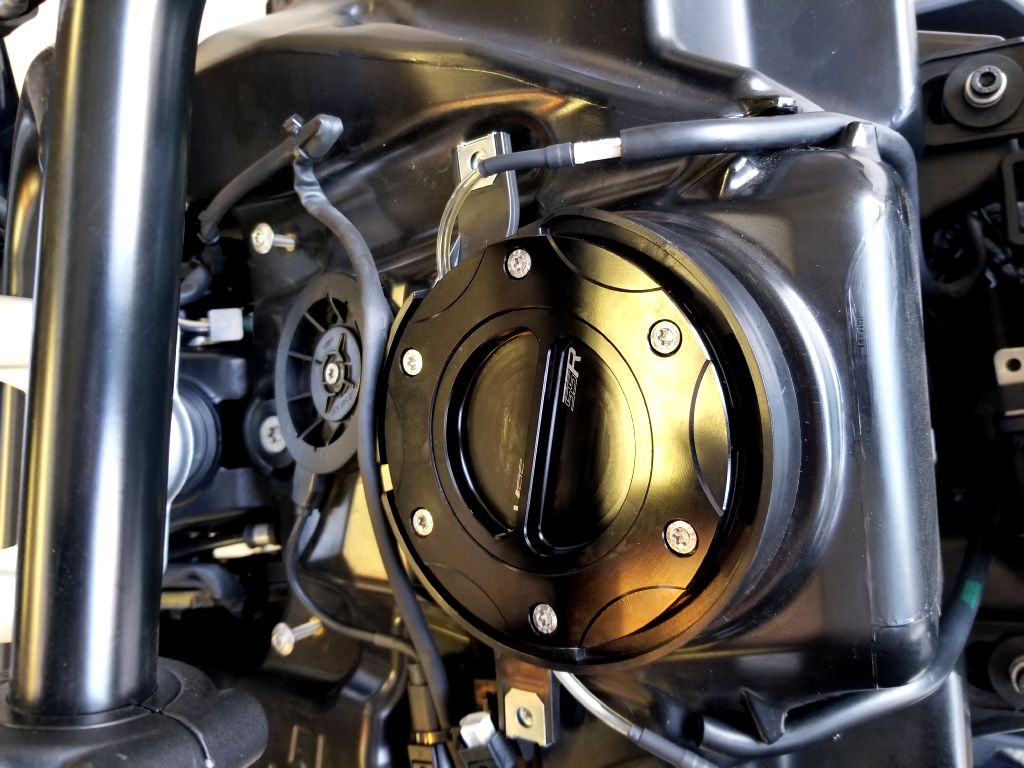 Finish off by tie-wrapping the now unused connector down. The connector being un-done did not raise any codes.