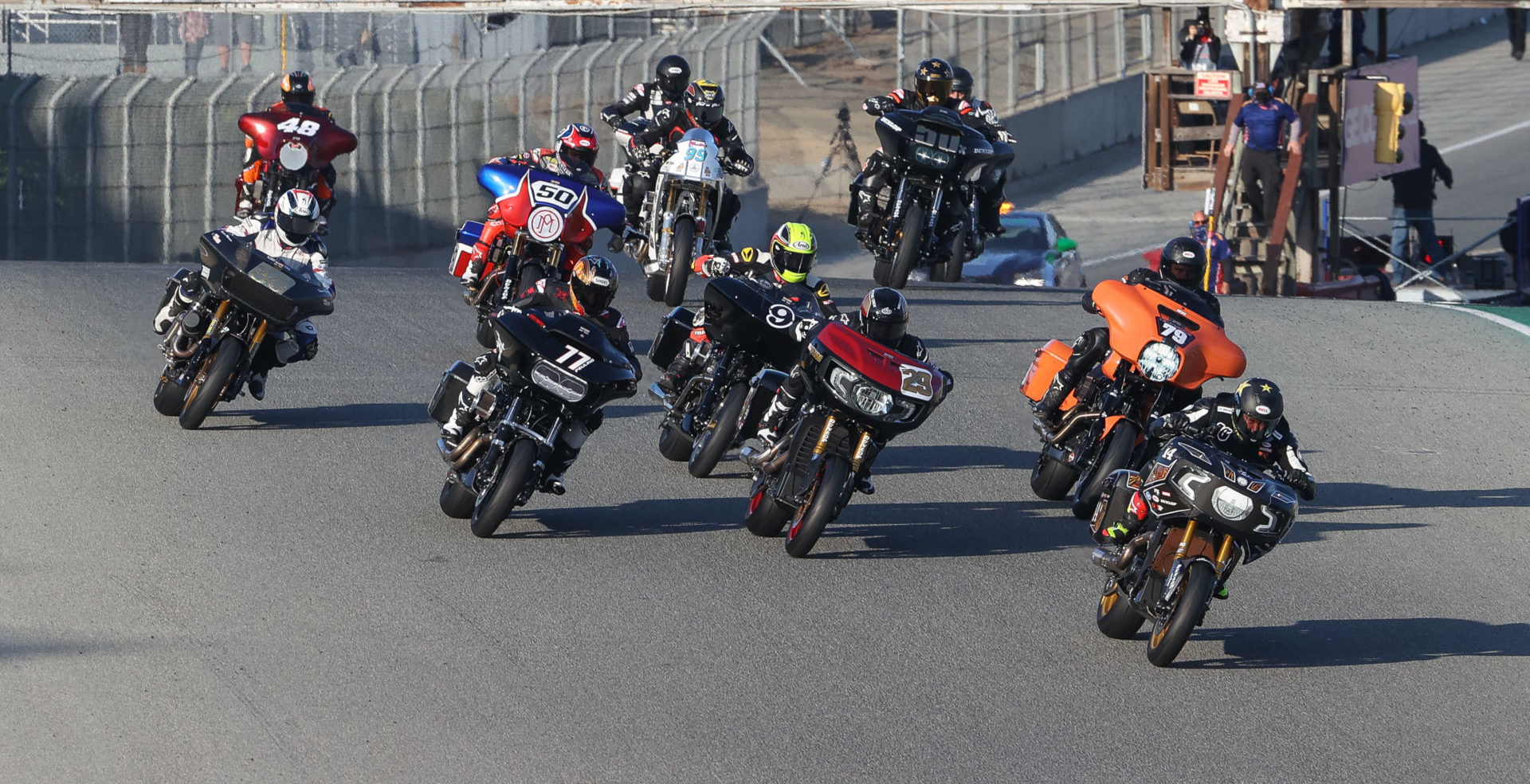 MotoAmerica has expanded its King of the Baggers invitational race into a five-round Championship series for 2021.

www.roadracingworld.com
Last time around this was won by a worked over Indian. They throw tons of money into the engines, suspension, and rework the bodies and foot controls for more for more cornering clearance. Id like to see it dominated by a k1600B with wilbers susp, higher sitting footpegs, and a stock engine with and exhaust and a brentune.