For sale is a used pair of Wunderlich engine guards for the BMW K1600 GT / GTL / B. In good shape with a few paint scratches and footpeg mounting marks, but no dings or other damage. Can be repainted or powder-coated to like-new if you wish, but not really necessary IMO.
The inside of both bars were drilled in a few positions for mounting Ilium footpegs (see pics), but these pin centering holes are hidden when the bars are mounted.
I think that these are the best looking and the most protective option for the K1600, especially when combined with rear crash bars. The forward arm is also good for mounting auxilliary lights. Basic mounting hardware is included (see pics), where you can reuse your forward mount engine bolts.
Paypal or Venmo preferred. Shipping will be $25 to CONUS, quotes available for AK/HI.
Thanks for looking!
Some more info from Wunderlich:
Price at Wunderlich is $570.95. See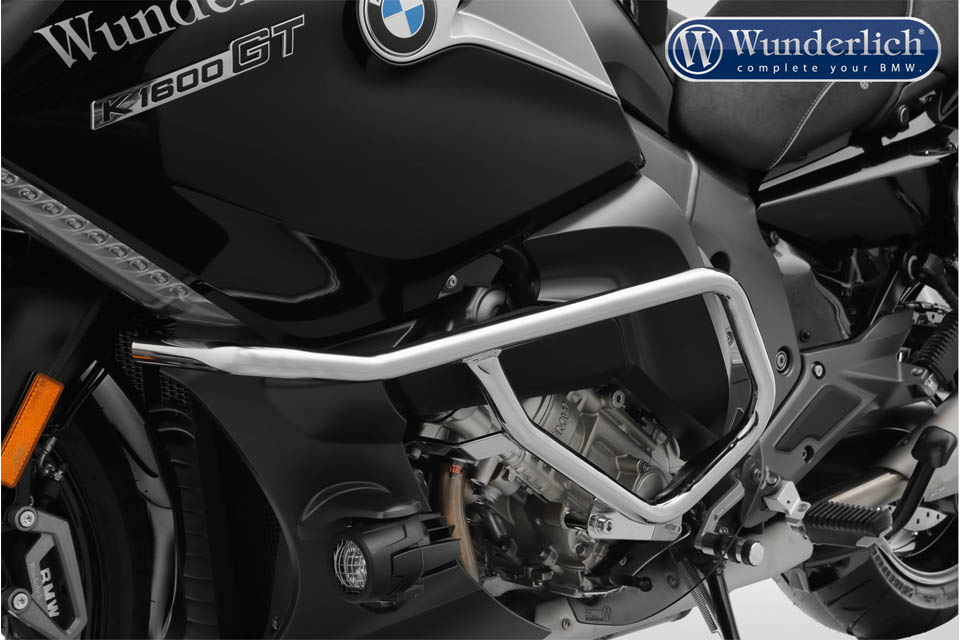 Check out the deal on Wunderlich Engine Bars at wunderlichamerica.com
www.wunderlichamerica.com
for install video.
Each engine bar is attached to the bike at three points, all of which are capable of handling large tensile and compression loads. In an impact situation, the forces are spread over the multiple attachment points. The bar need not be removed for routine maintenance, nor does it impede serviceability in any way. Cornering and ground clearances are not compromised. The bars are also fully compatible with the original BMW driving lights. Available chrome plated or powder coated black.
Nicely shaped, integrated design
Fits K1600 B & Grand America
Three attachment points, each bar
Complexly shaped 25mm OD round tubing
Routine maintenance not affected
Cornering clearance not compromised
Supplied complete with all needed hardware and instructions
No modifications to the bike or fairing required
Made in Germany
Note: Not compatible with the Optional Original BMW Floorboards on the K1600 Grand America & Bagger